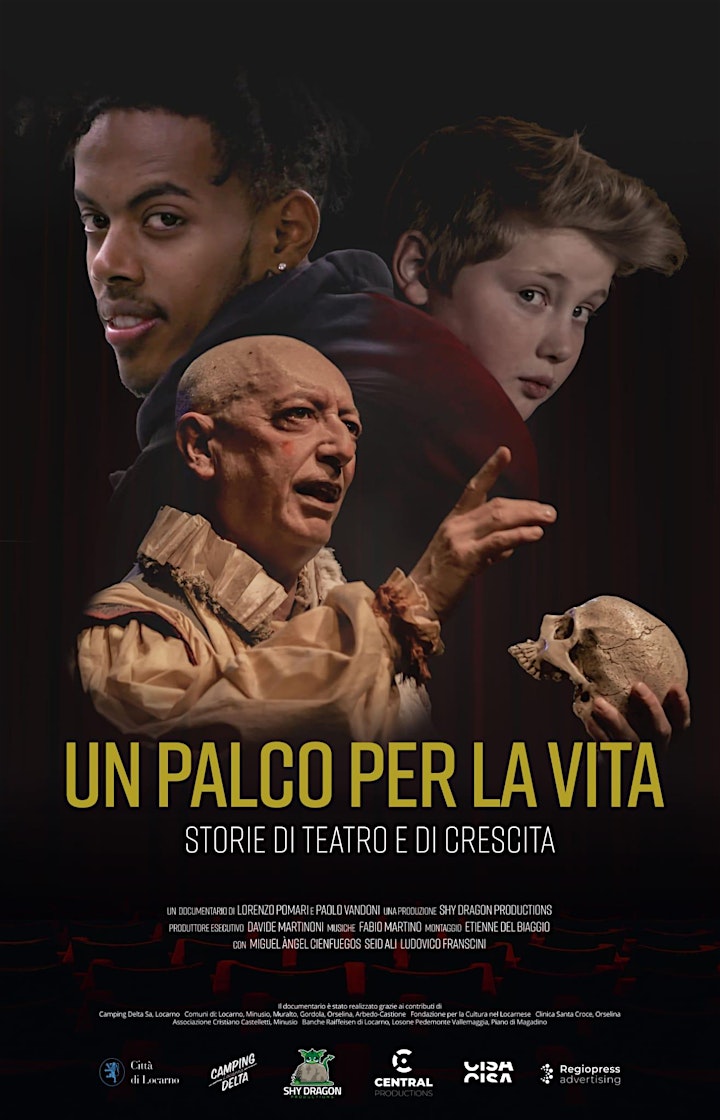 To celebrate our society's anniversary we will be joined by some very special guests, who have kindly agreed to address the society.
The Ambassador of Switzerland to the United Kingdom, Mr Markus Leitner, who is also the Honorary President of the Unione Ticinese.
Mrs Manuela Bechtiger, Vice-President of the Pro Ticino
Mrs Loredana Guettg-Wyatt, Delegate to the Swiss Abroad and Treasurer of FOSSUK
This will be followed by the viewing of the Ticinese documentary film "Un palco per la vita – A stage for life", which tells three stories of integration and personal growth through theatre and the performing arts. The film is in Italian, with English subtitles. The director Davide Martinoni and the producer Lorenzo Pomari, will join us to present their work and for a Q&A session.
Watch the Trailer – Un Palco per la Vita.
The event is free, but we ask for a voluntary contribution which will be donated to the Ticinese Charity "Il Tavolino Magico" which features in the film
Register Here for the 148th Anniversary